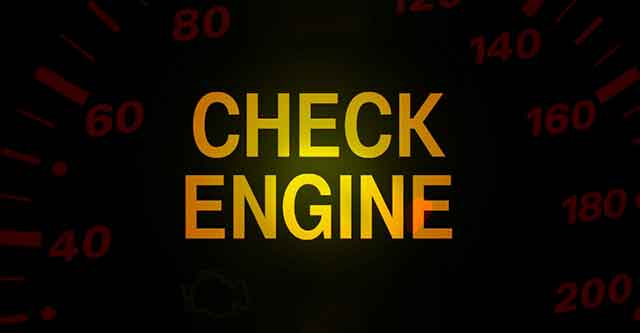 So are driving along and suddenly notice that your check engine light is on, what does it mean and what do you need to do first?
When your check engine light appears, don't ignore it. Delaying repairs could result in damage to your vehicle that can cost you much more to repair. The check engine light is an essential component of the Onboard Diagnostics (OBD) system in your car. When the check engine light in your dash is triggered, it means that your car has detected an issue within its OBD system.
The top causes of a check engine light:
Loose or faulty gas cap
Fuel injector problems
Oxygen sensors needs replacing
Problems with hoses
Mass Airflow Sensor
Replace spark plugs and/or wires
Catalytic converter fault or failure
What should I do if my check engine light comes on?
You should first take your car to a qualified repair facility for diagnostic testing and determine the underlying cause of the check engine light. They can assist you with the diagnosis and advise you on your next steps. Be sure to address the problem before it causes a costly repair down the road.
What to expect when you have your vehicle inspected
Your technician will connect your vehicle to a diagnostic scan tool to diagnose the fault. This scan should reveal the error codes in your electronic control system, and tell you the cause of the check engine light. A qualified car repair expert will advise you on how to best address the issue and recommend a proper plan of repair.
At South Bay British, we offer Check Engine light evaluation and will provide you an action plan to keep your car running at peak performance. Call us at 310-725-0075 to schedule an appointment today.